Register now for the SDF Awards Brunch – Sunday, September 9th!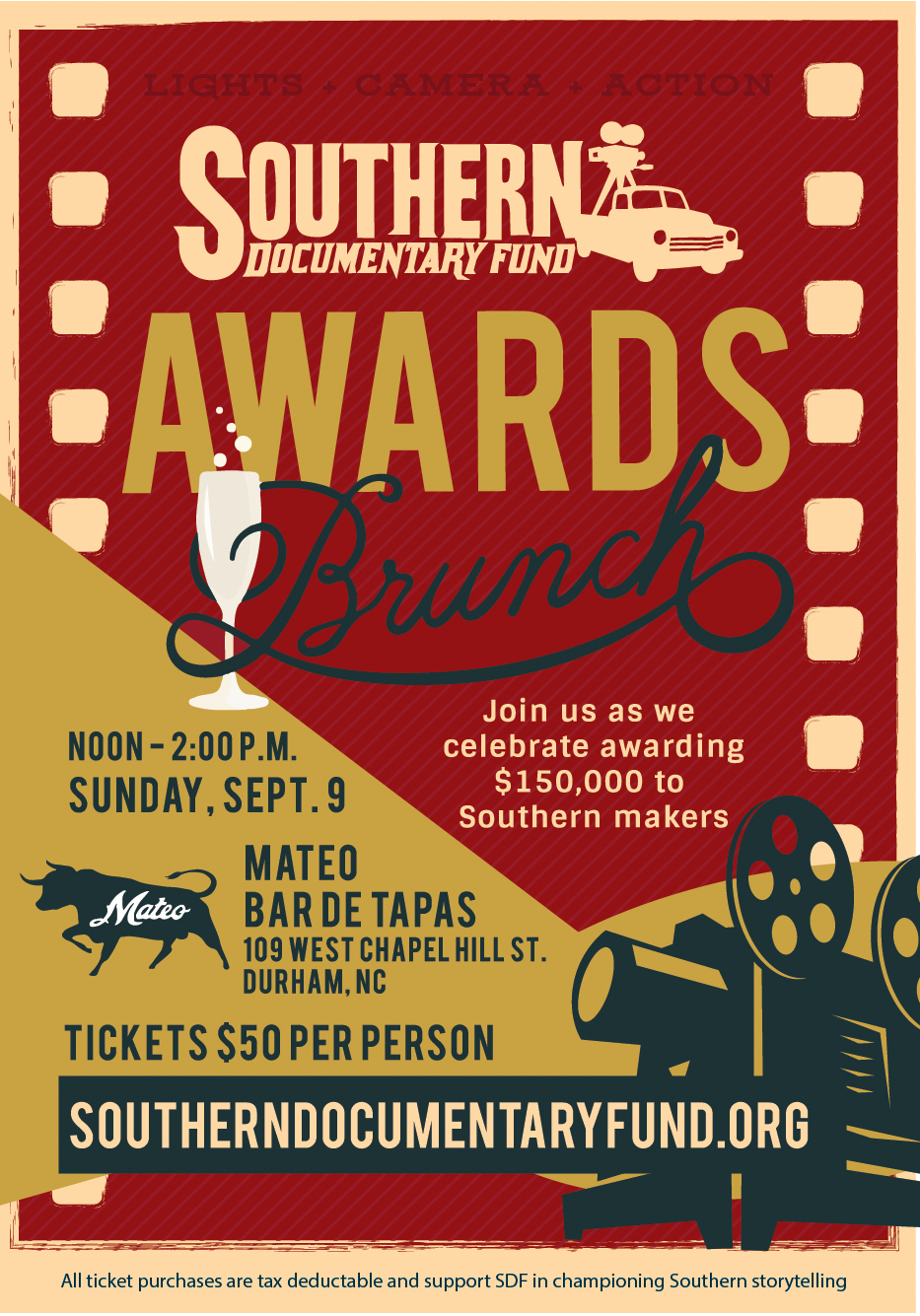 Southern Documentary Fund just gave out $150,000 in grants to Southern filmmakers, and Mateo Bar & Tapas is helping us throw a party to celebrate!
Come join the fun Sunday, September 9th from noon-2pm as we celebrate funding Southern stories that raise up, complicate and illuminate the incredible region we live in. Festivities will include a special menu of mouth-watering tapas from Mateo staff, a chance to learn more about the work that Southern Documentary Fund is funding, and of course, mimosas.