SDF is Hiring! Fiscal Sponsorship Director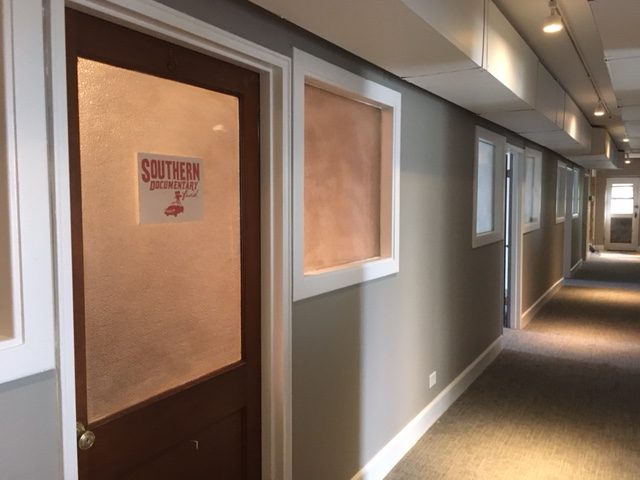 Southern Documentary Fund (SDF) – Fiscal Sponsorship Director (FS)
Deadline: May 2                            Location: Durham, NC
Position Description & Responsibilities:
The FS Director will oversee the SDF Fiscal Sponsorship Program which includes over 70 projects and approximately 120 Project Directors (SDF artists/makers). The FS Director will work closely with the organization's Project Directors and will report to the Executive Director (ED) with support from the Program Associate (PA).  Responsibilities include but are not limited to:
Serve as the main point of contact for all SDF Project Directors (PD)

Manage multi-step onboarding process for new projects throughout the year

Manage reporting and provide support to PD's with project grants

Work with the ED to provide direction or recommendations within the documentary industry

Establish and oversee crowdfunding for specified projects

Collect, process & evaluate end of year project progress reporting

Provide input on SDF's Fresh Docs Program projects

Serve on the SDF New Projects Panel
Preferred Qualification Requirements:
Bachelor's degree or commensurate work experience;

Exceptional leadership, organizational and planning skills, with demonstrated experience managing multiple projects effectively and collaboratively;

Strong familiarity with submission management software such as Submittable;

Strong knowledge of film production processes and budgets, and crowdfunding systems;  (First-hand experience preferred, i.e., Producer, Director, Associate Producer);

Grant writing experience (preferred);

Impeccable attention to detail;

Demonstrated oral and written communication skills;

Proficient with CRM programs such as Insightly, Constant Contact amd all MS and Google products;

Basic knowledge of HTML;

Commitment to documentary storytelling;

Racial Equity Institute (REI) training (preferred).
Compensation & Benefits:
This is a full-time, salaried position.
$42,000/year plus 10 days PTO + federal holidays + $3,000 annual health stipend
To apply, send cover letter and resumé to: HR@southerndocumentaryfund.org
Please include in the subject line of the email:  Fiscal Sponsorship Director Job Applicant.
No phone calls, please.