SDF is hiring! Seeking Program Manager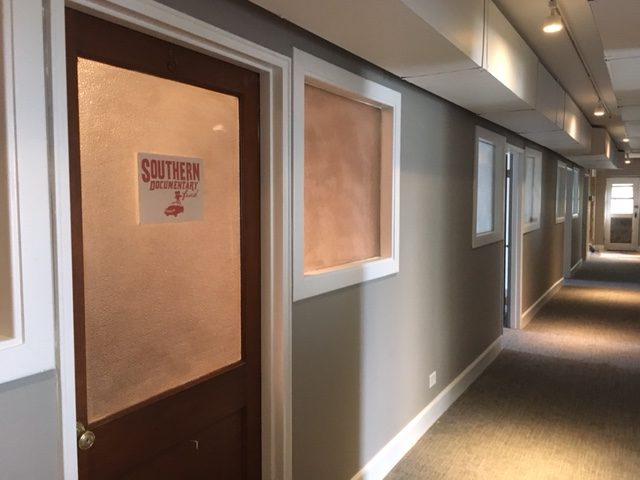 Southern Documentary Fund – Program Manager 
Location: Durham, NC                    Deadline: November 4, 2018
Position Description & Responsibilities:
The Program Manager (PM) will oversee the Mentorship & Grants Programs and report to the Executive Director (ED) & Business Director (BD). Responsibilities include but are not limited to:

Mentorship Program:
The PM works with the ED to build and maintain the Mentorship Program, pairing established filmmakers with emerging filmmakers and emerging filmmakers with new filmmakers.


Responsibilities include:

Lead correspondence and outreach to potential mentors and mentees;
Facilitate meetings between mentors and mentees;
Conduct regular check-ins to determine progress;
Maintain detailed records of the complete process;
Organize the Speed Mentorship sessions during the annual Artists Convening.
Grant Program:
The PM works with the ED to maintain two Grant Programs:

Research and Development Grants, and Production Grants.  

Responsibilities include:
Establish communication with national and regional organizations, regional film festivals and university film programs to promote the grants and mentorship programs;

Update the database of all potential organizational partners;

Promote the call for entries;

Provide constructive feedback upon request to applicants in process and to rejected applicants;

Maintains detailed records of the panel process.
Preferred Qualification Requirements:
Business and program management experience within a non-profit setting;

Exceptional leadership, organizational and planning skills, with demonstrated experience managing multiple projects effectively and collaboratively;

Strong familiarity with submission management platforms, such as Submittable;

Strong knowledge of film production processes and budgets;  (First-hand experience preferred, i.e., Producer, Director, Associate Producer);

Impeccable attention to detail;

Demonstrated oral and written communication skills;

Commitment to documentary storytelling.
Compensation & Benefits:
This is a full-time, salaried position ranging from $38,000 to $42,000 (depending on experience). The PM will receive, 10 days PTO + Federal holidays and a monthly health insurance stipend ($240-$300 per month).
To apply, send cover letter, resumé and 3 references (two professional, one personal) to: HR@southerndocumentaryfund.org.  Please include in the subject line of the email: PM Job Applicant. No phone calls or visits, please.