Read more about this year's expert panelists and workshop leaders, who will explore issues such as outreach and social impact, financing and budgeting, fair use in film, and broadcasting:
Gordon Qui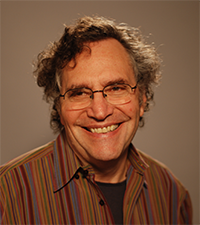 nn
Artistic Director and co-founder of Kartemquin Films, a 2007 recipient of the MacArthur award for Creative and Effective Institutions, Quinn's 45 years of documentaries that investigate and critique society include Home for Life, Taylor Chain, Golub, Hoop Dreams, Vietnam, Long Time Coming, and The New Americans. Other Executive Producer credits, Five Girls, In The Family, Typeface, Milking the Rhino, At The Death House Door, and No Crossover: The Trial of Allen Iverson. Recently he directed Prisoner of Her Past,and A Good Man, and Executive Produced Emmy Award-winning The Interrupters, Life Itself, Emmy Award-winning The Trials of Muhammad Ali, and the Alfred I. DuPont-Columbia University Award-winning series Hard Earned. Quinn's work has won nearly every major filmmaking award, including an Emmy, a Peabody, a Director's Guild Award, the International Documentary Association Career Achievement Award, and an Oscar nomination. He was recently invited to be a member of the documentary branch of the Academy of Motion Picture Arts & Sciences.
Gordon is longtime supporter of public and community media, and has served on several boards including The Illinois Humanities Council, The Chicago Public Access Corporation, and The Public Square Advisory Committee, The Illinois Advisory Committee to the U.S. Commission on Civil Rights. He was a lead filmmaker in creating the Documentary Filmmakers Statement of Best Practices in Fair Use and frequently speaks to the media, legal, and educational communities about this fundamental right.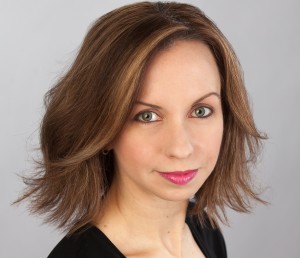 Caty Borum Chattoo
Co-Director of the Center for Media & Social Impact (CMSI), Executive Director of the Participant Media Entertainment & Social Change Project, and Executive in Residence at the American University School of Communication in Washington, D.C. Chattoo is an award-winning producer and strategist who works at the intersection of social-change communication, media effects research, and documentary production.
Chatto's social-change storytelling, strategy and research work has been featured in The New York Times, USA Today, NPR, Business Week, The Huffington Post, and PBS Media Shift, and her social justice documentaries have aired on the Sundance Channel, Pivot, NDTV (India), PBS World, Link TV, and KCET. She has produced two theatrical documentary feature films (Wal-Mart: The High Cost of Low Price and The After Party), a TV documentary and transmedia series funded by the Bill & Melinda Gates Foundation (Stand Up Planet), several half-hour documentary TV specials, a seven-part documentary TV series (Sierra Club Chronicles), and PSA campaigns designed for social change on issues ranging from global poverty to climate change to HIV. Caty was an invited juror for the 2014 and 2015 international BRITDOC Documentary Impact Awards. Previously, she was Senior Vice President in the Social Impact practice group at FleishmanHillard International Communications; a longtime collaborator with legendary TV producer and philanthropist/activist Norman Lear; Program Officer in the Kaiser Family Foundation's Entertainment Media & Public Health program; Project Director at the Center for Media Education; and Fellow in civic journalism at The Philadelphia Inquirer, funded by the Pew Charitable Trusts.
 Chatto holds a master's degree in Communication from the University of Pennsylvania (The Annenberg School for Communication), and an undergraduate degree in Communication Studies (summa cum laude, In Honors, Phi Beta Kappa) from Virginia Tech. She has completed coursework toward the MFA in Film Production from the University of Southern California School of Cinema-Television.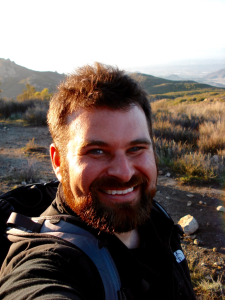 David Eisenberg 
Associate Director of Production and a Supervising Producer for ITVS, Eisenberg leads the team that manages projects currently in production through ITVS's co-production initiatives for longform documentary, including Open Call.  Prior to taking his position at ITVS, David worked as both a Producer and Editor of independent documentary projects for broadcast on channels such as National Geographic, TLC, and PBS in addition to serving as the in-house Video Producer for Tesla Motors in Palo Alto, CA.  
Navigating PBS Panel
Amy Shumaker 
With more than 26 years experience producing in public broadcasting, Shumaker is Executive Producer of Content at SCETV. She is currently the manager of national television programming and production, including series such as A Chef's Life, Expeditions with Patrick McMillan, For Your Home with Vicki Payne, and the PBS two-hour special 180 Days: Hartsville. Shumaker serves as the U.S. INPUT national coordinator and manages the U.S. INPUT secretariat at SCETV. She executive-produced SCETV's weekly independent film series SOUTHERN LENS and the award-winning documentary series CAROLINA STORIES..
Rachel Raney 
A seasoned documentary filmmaker and public TV/radio producer, Raney got her start working on documentaries for the Center for Investigative Reporting and the PBS series FRONTLINE. Since then Raney has worked on numerous independent films, many backed by ITVS. Her feature documentary debut Livermore aired on PBS's INDEPENDENT LENS. She worked at KQED-TV in San Francisco, launching the documentary series TRULY CA and producing its long-running arts program Spark. When she returned home to the South, Raney landed at North Carolina Public Radio, producing for its national daily radio program The Story with Dick Gordon, and later became executive director of the Southern Documentary Fund. She is now Director of Independent Productions at UNC-TV, overseeing REEL SOUTH, UNC-TV PRESENTS (programs in national distribution), and a robust slate of collaborations with southern media makers.
Chris White
Executive Producer of American Documentary, Chris White produced PBS's award-winning documentary series POV, as well as the AMERICA REFRAMED series in partnership with WGBH World. Responsibilities include curation, co-production, production, and delivery for both series. Chris works directly with filmmakers, providing a wide range of editorial support and feedback, focusing on structure, story, and character development to produce the highest quality films for national broadcast. Notable projects and partnerships include: four cycles of POV's Diverse Voices Project, providing co-production support and mentorship to emerging filmmakers from diverse backgrounds; four cycles of American Documentary's TRUE LIVES series (released through APT and NETA); and a partnership with Adobe Youth Voices to produce the Project VoiceScape Awards, honoring young documentarians. Chris is the point person for an ongoing relationship with StoryCorps, bringing animated versions of their award-winning oral-history project to public television. He regularly represents POV at festivals and markets, serving on panels and juries throughout the US and internationally.
David Eisenberg 
Bio above.