Jasmine Bowles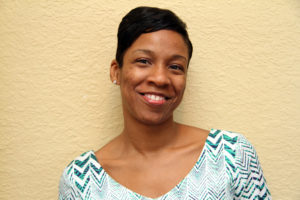 Co-Director, Operations and Accountability
jasmine (at) southerndocumentaryfund (dot) org
Born in lower Delaware and raised in Largo, Maryland Jasmine Bowles brings over 20 years of experience in business operations, human resources, budgeting, bookkeeping and event planning, along with database implementation and management. She applies her insight and skills to collaborate with artists, educators, entrepreneurs, non-profits and small businesses to streamline their operation and bookkeeping practices allowing them to focus on their organizational mission. In 2016, she was the Associate Producer to the Tribeca Film Festival's animated short selection Fear curated by Whoopi Goldberg. Jasmine is a momma bear to three dynamic little girls and spends the rest of her time advocating for their educational needs and empowering other African American parents to do the same. She has a deep love for glitter, unicorns, all things purple and Beyoncé.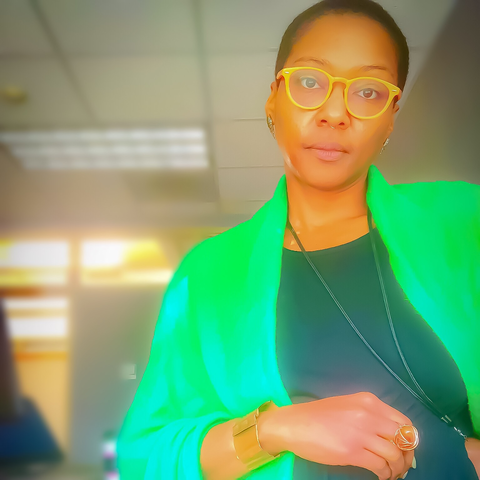 Angel Dozier
Program Manager
angel@southerndocumentaryfund.org
Angel Iset Dozier is an activist, creative, educator and founder of Iset Excelsior d/b/a Be Connected Durham, a community-focused social enterprise connecting audiences, addressing disparities, fostering equity, and bridging access gaps through the arts, culture, music, and politics. She is a photo journalist and a music lover, especially golden era hip hop and has used music to drive her project work as a curator, world languages instructor, and curriculum specialist within public, private, university, and Montessori systems. 
Though it may never see the light of day, Angel documents everything on her cell phone camera and walks faster than most people. She is an expert street-crosser, usually to the tune of A Tribe Called Quest in her earbuds.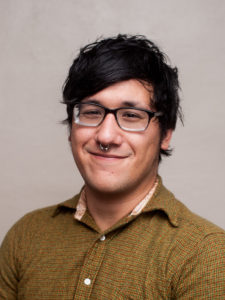 Sam Parker
Operations Manager
sam (at) southerndocumentaryfund (dot) org
Sam was born and raised in Anchorage, Alaska, where he developed a deep and abiding love for oral storytelling and direct representation in media-making through community radio.  He has served as the Program Director and News & Public Affairs Director at KUGS-FM in Washington, helped to build community organizing infrastructure at Social Justice Fund NW, and was a pivotal part ofHollow Earth Radio's campaign to transition from online arts radio to on-the-air neighborhood hub.  A recent arrival to the Triangle region, you can find him relentlessly digging through local record stores, stitching together field recordings, and asking you about your favorite swimming spots.  
Naomi Walker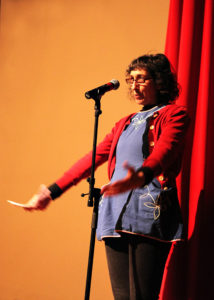 Co-Director, Programs and Partnerships
naomi (at) southerndocumentaryfund (dot) org
For the past decade, Naomi worked with ITVS as their National Engagement Consultant, in addition to advising numerous documentaries on engagement strategy, including Louder Than A Bomb and Deaf Jam.  She was Outreach Director for Good Pitch Chicago 2015 and worked directly with BritDoc Foundation as Outreach Director for Good Pitch New York 2016. Walker was Education Director for Cinema/Chicago for several years and taught Outreach and Engagement Strategies for the Documentary at The Michael Rabiger Center for Documentary at Columbia College. She grew up in Richmond, VA, where most of her family are still located. Naomi has been spinning vinyl since 1979. Her tastes have changed frequently over the decades. Currently, she mostly listens to 1960's country and soul. Her favorite band is The Wrecking Crew.
Executive Directors Emeriti
Rachel Raney2011-2015
Diane Robertson(Interim) 2016