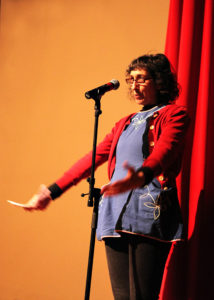 Naomi Walker
Executive Director
naomi (at) southerndocumentaryfund (dot) org
For the past decade, Naomi worked with ITVS as their National Engagement Consultant, in addition to advising numerous documentaries on engagement strategy, including Louder Than A Bomb and Deaf Jam.  She was Outreach Director for Good Pitch Chicago 2015 and worked directly with BritDoc Foundation as Outreach Director for Good Pitch New York 2016. Walker was Education Director for Cinema/Chicago for several years, and taught Outreach and Engagement Strategies for the Documentary at The Michael Rabiger Center for Documentary at Columbia College. She grew up in Richmond, VA, where most of her family are still located. Naomi has been spinning vinyl since 1979. Her tastes have changed frequently over the decades. Currently, she mostly listens to 1960's country and soul. Her favorite band is The Wrecking Crew.
Lana Garland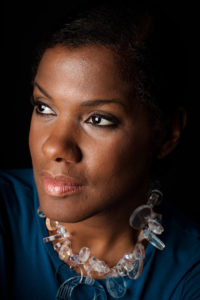 Operations Manager
lana (at) southerndocumentaryfund (dot) org
For the past twenty years, Lana Garland has worked as a writer/producer and director in television and film in the US and Europe.  She has worked in promo departments as a Senior Creative Director for BET and as a Writer/Producer for HBO and TV2 Denmark.  In documentary film, she has filled researcher, field, and associate producer positions on Bowling for Columbine, Stolen Moments: Red Hot + Cool, and Unchained Memories: Readings from the Slave Narratives. Lana is a Telly Award winner, an IFP Gordon Parks screenwriting finalist, and a NATPE fellow. She is a Fulbright Specialist, having taught at Makerere University in Uganda in 2016. Throughout the school year Lana is an adjunct professor in filmmaking at area universities and is currently producing/directing a documentary about Black washerwomen, Living Off the Line: Stories From The Clothesline Muse. Originally from Philadelphia, she has a deep passion for house music, martial arts films, and Philly pretzels.
Sara Bell
Program Manager
sara (at) southerndocumentaryfund (dot) org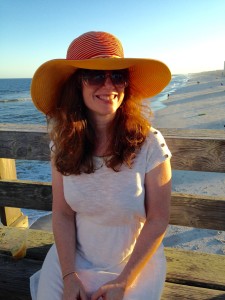 Born in Virginia and raised in North Carolina—with a brief intermission in her ancestral home of Cleveland, Ohio—Sara Bell has an abiding love for the food, music, and storytelling traditions of the South.  After many years writing, recording, and performing music with local NC bands The Angels of Epistemology, Dish, Regina Hexaphone, Dana & Karen Kletter, Lud, Tres Chicas, Jeffrey Dean Foster, and others, Sara received a masters degree in Folklore from UNC-Chapel Hill in 2011, where her research into the Arbëresh Albanian communities of Southern Italy led her to document music and foodways  in Puglia, Sicily, and New Orleans. When she is not serving as SDF's multi-tasking program manager, she can be found teaching Southern Culture and other humanities courses at Sandhills Community College. With her longtime band Shark Quest, Sara is especially proud to have scored the soundtracks for documentaries Monster Road and Rocaterrania, in addition to contributing music to A Chef's Life. 
Executive Directors Emeriti
Rachel Raney 2011-2015
Diane Robertson (Interim) 2016