Announcing the schedule for the 4th Annual Artists Convening!
Featuring a Master Class with filmmaker Carlos Sandoval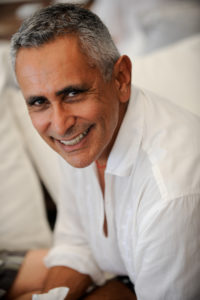 Carlos Sandoval is an Emmy nominated filmmaker whose work includes: THE STATE OF ARIZONA (with Catherine Tambini, Independent Lens, Emmy Nomination, CINE Golden Eagle), A CLASS APART (with Peter Miller, American Experience, Imagen Award, optioned by Eva Longoria), and FARMINGVILLE (with Catherine Tambini, POV, Sundance Special Jury Prize). A writer and sometime lawyer, Sandoval's essays have appeared in several publications, including The New York Times. He is a Sundance and MacArthur grantee, on faculty with Columbia School of Journalism, and an advisor to the IDA'S Enterprise Documentary Fund.

A passionate champion of the documentary form, Carlos will share the experiences and challenges throughout his career and his insights on the crucial issues facing the documentary field.
Panels, Workshops, Sessions and Discussions:
Friday, June 9th:
–> @ Full Frame Theater
       American Tobacco Campus
       320 Blackwell Street, Durham, NC 27701

4:00 – 4:30 pm: Registration and Check-in
4:30 pm: Who Tells The South? (group discussion)
Since the last election, national documentary funders and distributors are expressing interest in "authentic" stories from the American South. But what are they looking for, exactly?  What do we need to be mindful of in our responsibilities as storytellers? How do we stake our claim to shaping the narrative of the region? Join SDF as we launch the first of many conversations on what it means to tell southern stories. 
Key Participants: Michelle Lanier, Executive Director – NC African American Heritage Commission;  Teresa Hollingsworth, Senior Program Director, South Arts; Elaine McMillion Sheldon, Filmmaker; Cynthia Hill, Filmmaker; Saleem Reshamwala, (aka Kid Ethnic), Filmmaker. Moderator: Kirsten Mullen, Folklorist and President, Artefactual.
Saturday, June 10th:
-> @ American Underground
      201 W. Main Street, Durham, NC 27701
9:30-10:00 am:  Registration/Check In
                               Continental Breakfast
10:30-12:00 pm:
Art of the Deal (Panel)
How do doc producers negotiate deals amongst all the various platforms currently available for getting documentaries out in the world? What's on the table in today's complicated distribution landscape? What role does the sales agent play? How do makers determine their distribution windows? We'll explore these questions and more during an engaging discussion between industry experts.
Panelists: Jameka Autry of Cinereach, Marjon Javadi of BritDoc Foundation, producer Julie Goldman of Motto Pictures. More TBD. Moderator: Lana Garland, Program Director, SDF.
LUNCH
1:30-3:00 pm:
Mining Images (Workshop)
This workshop will be led by esteemed archivist and archive producer Prudence Arndt, who has worked on a number of award winning films including I Am Not Your Negro and Project Nim.

3:30-5:00 pm: 
How to Kill Your Darlings: Editing The Documentary
Suggestions from experienced editors (and the filmmakers who love them) on how to get to the finish line.
Panelists:  Penelope Falk (editor), Chi Ho Lee (editor), Fiona Otway (editor/filmmaker), Carlos Sandoval (filmmaker). Moderator: Elisabeth Haviland-James (Producer/Editor)
7:00-9:00 pm:
Master Class with Carlos Sandoval
Sunday, June 11th: 
10:00 am: Check-in/Breakfast
10:30 – 11:45: Speed Mentoring Sessions @ American Underground
Established makers and industry professionals mentor emerging filmmakers in rotating 15-minute sessions.
12:00-2:00 pm: SDF Fundraising Brunch at Mateo*
–>@ Mateo Bar de Tapas
      109 W Chapel Hill Street
      Durham, NC 27701
2:30-4:00 pm:  SDF Spring Showcase
–> @ Full Frame Theater
       American Tobacco Campus
       320 Blackwell Street, Durham, NC 27701
Sponsors: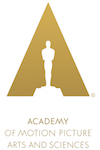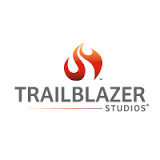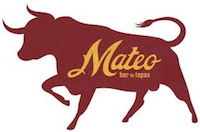 ---
The SDF Annual Artists Convening takes place each spring in Durham, NC. Filmmakers from around the South and beyond are invited for a weekend of enlightening workshops, panels, and pitch sessions, combined with a healthy dose of community building and peer networking.
Last year's Convening included a Master Class with Kartemquin Films' Gordon Quinn, workshops on budgeting, fair use and impact strategy, pitch sessions and a showcase of upcoming work by SDF filmmakers, a panel discussion about working with PBS at UNC-TV, a meet-and-greet with Chi-Hui Yang of Just Films at the Ford Foundation, catered parties, conversations and much more.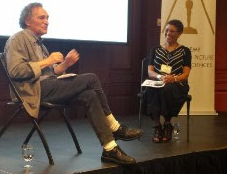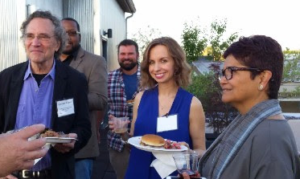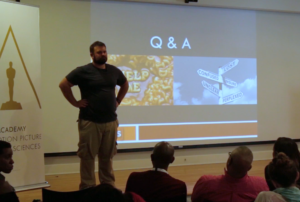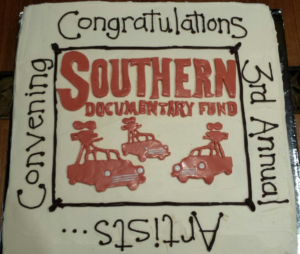 ---
Hotel Accommodations:
We have two options for your stay during the 2017 Artists Convening, both within walking distance to all of the scheduled events. Click on the links below to reserve…
Durham Marriott City Center 201 Foster Street Durham,  NC  27701  Rate: $134/night (Book by May 26th)
Aloft Durham Downtown 345 Blackwell Street, Durham, NC  27701  Rate: $149/night (Book by May 23rd)