Schedule for the 5th Annual SDF Artists Convening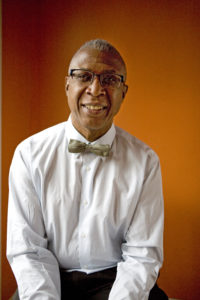 Featuring a Master Class with filmmakers
Joe Brewster and Michèle Stephenson!

Joe Brewster is a Harvard graduate who uses his psychiatrist training to inform the social issues he tackles as a filmmaker. Brewster has created stories using a variety of mediums that have garnered support from critics and audiences internationally. He has received support from Sundance Institute, Tribeca Film Institute, and MacArthur Foundation. Brewster is a Spirit Award and three-time Emmy Award nominee. His recent documentary, AMERICAN PROMISE won the Jury Prize at Sundance. Brewster's outreach accomplishments include a NAACP Image Award for his book Promise's Kept, and a BritDoc Prize for developing one of the most innovative outreach campaigns.
Michèle Stephenson, pulls from her Panamanian and Haitian roots to tell compelling, personal stories that are created by, for and about communities of color. Her work has appeared on a variety of platforms, including PBS and Showtime. Her film, American Promise, was nominated for three Emmys including Best Documentary. The film also won Jury Prize at Sundance, and was selected for New York Film Festivals' Main Slate Program. Her collaborative series with New York Times Op-Docs, Conversations on Race, won an Online Journalism Award. She was awarded the Chicken & Egg Filmmaker Breakthrough Award and is a Guggenheim Fellow and Skoll Sundance Storytellers of Change Fellow.
Panels, Workshops, Sessions and Discussions:
FRIDAY, JUNE 1st:
–> @ Full Frame Theater
       American Tobacco Campus
       320 Blackwell Street, Durham, NC 27701

4:00 – 4:30 pm: Registration and Check-in
4:30 pm: Peer Pitch
Peer Pitch is a program of Docs In Progress where documentary filmmakers with works-in-progress at any stage of development can have a supportive environment to give their pitches a test run and give and get feedback to/from other filmmakers. Constructive feedback from peers in a nurturing environment helps to identify strengths and areas for improvement in pitches and trailers. Participants also develop skills and comfort in verbally describing their projects among peers in a "safe space" before trying their pitches out in the real world. Both the presenting filmmakers and those in the audience can gain valuable insights and new connections which can guide their own filmmaking.
SATURDAY, JUNE 2nd:
-> @ American Underground
      201 W. Main Street, Durham, NC 27701
9:30-10:30 am:  Registration/Check In
                              Continental Breakfast provided by SDF
10:30-12:00 pm:
Show Me the Money
A panel of film funders, and a producer/director working outside of the box!
You may have the right story at the right time, but without the money to execute the vision your film won't get made. Hear about the latest industry insights on raising money from the people who hold the purse strings. Plus, we've added a filmmaker who looks for funding in non-traditional places to fund films.
Panelists:  Wendy Ettinger, Chicken & Egg; Paula Froehle, Chicago Media Project; Carrie Lozano, International Documentary Association (IDA), Hajnal Molnár-Szakács, Sundance Institute Documentary Film Program; Christopher Everett, filmmaker. Moderator: Darcy McKinnon, NOVAC
12:00-1:30 pm: Lunch (provided by SDF)
1:30-3:00 pm:
Budgeting (Workshop)
ITVS' budget template is an industry standard. Michael Ehrenzweig leads us this year in the dollars and sense of professional accounting for documentary.
If the mere mention of your budget induces sweaty palms and a higher pulse rate, then this session is for you! Take the fear and loathing out of crafting and tracking your budget by applying these basic, time-tested practices.
3:30-5:00 pm: 
Beyond Branding: How to Amplify Your Story to reach the right audience
Tracy Nguyen-Chung from After Bruce takes us through self-distribution interwoven with marketing and impact strategy.
Think holistically about your project. This workshop is designed to weave together marketing, distribution and impact campaigns to build a brand for your film. From developing key art, targeting press, building audience, forming partnerships, and amplifying awareness, we share the building blocks needed to vault your own networks into a cohesive strategy that fits your goals.
5:30-7:30 pm:
-> @ 21C Museum Hotel Durham
     111 North Corcoran Street, Durham, NC 27701

Master Class with Joe Brewster and Michèle Stephenson
Moderator: Katina Parker, filmmaker
SUNDAY, JUNE 3rd: 
-> @ American Underground
      201 W. Main Street, Durham, NC 27701
9:30-10:00 am: Check-in/Breakfast provided by SDF
10-11:30 am:
Speed Mentoring Sessions @ American Underground
Established makers and industry professionals mentor emerging filmmakers in rotating 15-minute sessions.
Speed Mentor Bios
11:30-1:00 pm: Lunch Break (on your own)
1:00-2:30 pm: 
Rethinking Festival Strategy
You are absolutely certain that the project you're working on will be the one that gets into Sundance, Full Frame, Tribeca, or some other top-tier festival. But if that doesn't happen, what do you do? Which festivals should you target? Maybe it's time to rethink festival approach, thinking more about getting your film in front of the right audience vs. stressing over which festival will have you. What do you need to do this? Find out in this discussion with festival insiders.
Panelists: Dan Brawley, Cucalorus Festival; Seth Gadsden, Indie Grits; Eugene Haynes, Blackstar Film Festival; Deborah Riley Draper, filmmaker.  Moderator: Peter Gilbert, filmmaker.
3:00-4:30 pm:  SDF Spring Showcase (Separate ticket purchase required)
–> @ Full Frame Theater
       American Tobacco Campus
       320 Blackwell Street, Durham, NC 27701
Four SDF project directors present their works-in-progress, followed by a Q&A session with the filmmakers. The showcase is open to the public.
---
The SDF Annual Artists Convening takes place each spring in Durham, NC. Filmmakers from around the South and beyond are invited for a weekend of enlightening workshops, panels, and pitch sessions, combined with a healthy dose of community building and peer networking.
Last year's Convening included a Master Class with Carlos Sandoval, workshops on working with archives, editing, distribution, authentic Southern storytelling, and a showcase of upcoming work by SDF filmmakers, networking, and much more.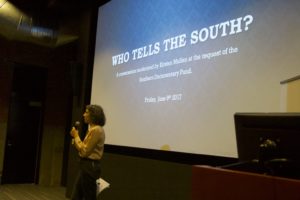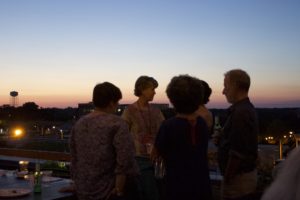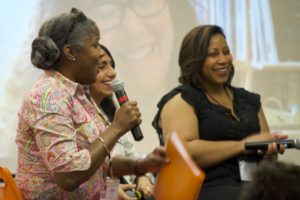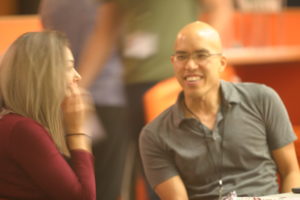 ---
 Hotel Accommodations 
We have two options for your stay during the 2017 Artists Convening, both within walking distance to all of the scheduled events. Click on the links below to reserve…
201 Foster Street, Durham, NC  27701,                                                                                                                         
Rate: $129/night + tax (Book by May 1st)