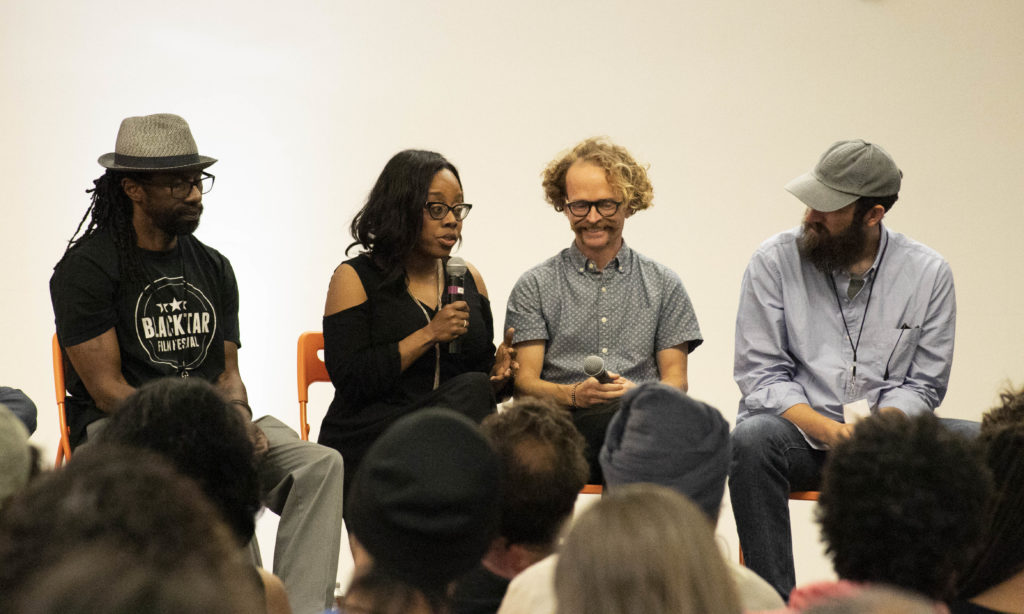 This weekend, the Southern Documentary Fund held their 5th Annual Artists Convening. An exciting event, in which filmmakers of all calibers came together to increase their knowledge of the inner workings of documentary film, share their work and connect with other local and regional film makers.   The Convening consisted of several events in which every filmmaker could learn the complex, yet engaging business of film – Despite how rigorous and entertaining it may be to bring a story to life, at the end of the day, understanding the business of producing the documentary is key.  The gathering of professionals was exposed to wise counsel regarding the components of the documentary film process. 
Throughout the weekend, three main points were repeatedly stated throughout the event – from my perspective, these were considered to be the golden rules of independent filmmaking: Have a strategy, know your audience and always have a budget. The most extensive and daunting process of the entire film making process, as I learned from the budgeting session, was formulating an extensive budget to include every single detail needed to complete the film.  The amount of time one planned to film, was an integral part. Secondly, having a successful film included devising a strategy, and knowing when, where and how to release one's film. Lastly, know your audience.  The filmmaker should know the community and institution the film would be geared to. In addition, the documentary should be included in festivals and screenings that would want to promote the film. Overall, it was a splendid weekend in heart of downtown Durham. The Convening was filled with culture, education and entertainment!

Milan Moshay is a film enthusiast who attends Spelman College.