THE ARTISTS CONVENING HAS REACHED CAPACITY!
If you would like your name added to a waitlist, please email us at 
info@she3t.com
and we will contact you if there are cancellations.
NOTE:
There are still tickets available for the Master Class with Gordon Quinn on Saturday, June 11th at 7 PM: 
---
The 2016 SDF Artists Convening will be held Friday through Sunday June 10-12 in Durham, NC.  
The convening offers a blend of formal teaching and informal networking, along with some southern hospitality and plenty of fun! Engaging panels and workshops will explore best practices in the documentary field, and Durham's good vibe and great food will be the perfect environment to strengthen our southern filmmaking community. 
View the Artists Convening schedule.
 Read more about this year's expert panelists and workshop leaders, who will explore issues such as outreach and social impact, financing and budgeting, fair use in film, and broadcasting:
Gordon Qui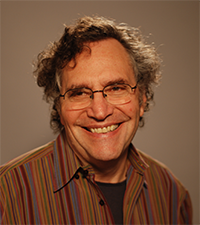 nn
Artistic Director and co-founder of Kartemquin Films, a 2007 recipient of the MacArthur award for Creative and Effective Institutions, Gordon's 45 years of documentaries that investigate and critique society include Home for Life, Taylor Chain, Golub, Hoop Dreams, Vietnam, Long Time Coming, and The New Americans. Other Executive Producer credits, Five Girls, In The Family, Typeface, Milking the Rhino, At The Death House Door, and No Crossover: The Trial of Allen Iverson. Recently he directed Prisoner of Her Past,and A Good Man, and Executive Produced Emmy Award-winning The Interrupters, Life Itself, Emmy Award-winning The Trials of Muhammad Ali, and the Alfred I. DuPont-Columbia University Award-winning series Hard Earned. Gordon's work has won nearly every major filmmaking award, including an Emmy, a Peabody, a Director's Guild Award, the International Documentary Association Career Achievement Award, and an Oscar nomination. He was recently invited to be a member of the documentary branch of the Academy of Motion Picture Arts & Sciences.
Gordon is longtime supporter of public and community media, and has served on several boards including The Illinois Humanities Council, The Chicago Public Access Corporation, and The Public Square Advisory Committee, The Illinois Advisory Committee to the U.S. Commission on Civil Rights. He was a lead filmmaker in creating the Documentary Filmmakers Statement of Best Practices in Fair Use and frequently speaks to the media, legal, and educational communities about this fundamental right.
Fair Use Workshop:
Gordon has been one of the industry's leading experts in Fair Use since the early 2000s. In 2004, Pat Aufderheide and her colleague Peter Jaszi developed plans to change the clearance culture by gathering nearly a hundred documentary filmmakers in cities across the United States to create the Documentary Filmmakers' Statement of Best Practices in Fair Use, with Quinn's support. This document fundamentally provided a way to push back against the gatekeepers of the clearance culture and after much education, help influence broadcasters, lawyers, and E&O insurers and to help win back Fair Use Rights.
Along with Jack Lerner, he has also been playing a role to fight to fix Section 1201 of the Digital Millennium Copyright Act (DMCA), which currently claims it is a crime to break digital locks placed on copyrighted material, even if the intended use of the work is legal. Quinn continues to work hard with digital rights advocacy groups such as Fractured Atlas and Public Knowledge and made his most recent trip to Capitol Hill in January to lobby for a permanent solution for this issue.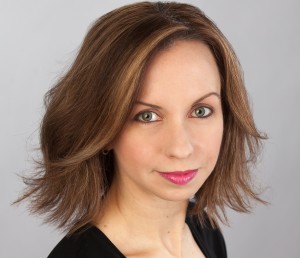 Caty Borum Chattoo
Co-Director of the Center for Media & Social Impact (CMSI), Executive Director of the Participant Media Entertainment & Social Change Project, and Executive in Residence at the American University School of Communication in Washington, D.C. She is an award-winning producer and strategist who works at the intersection of social-change communication, media effects research, and documentary production.
Caty's social-change storytelling, strategy and research work has been featured in The New York Times, USA Today, NPR, Business Week, The Huffington Post, and PBS Media Shift, and her social justice documentaries have aired on the Sundance Channel, Pivot, NDTV (India), PBS World, Link TV, and KCET. She has produced two theatrical documentary feature films (Wal-Mart: The High Cost of Low Price and The After Party), a TV documentary and transmedia series funded by the Bill & Melinda Gates Foundation (Stand Up Planet), several half-hour documentary TV specials, a seven-part documentary TV series (Sierra Club Chronicles), and PSA campaigns designed for social change on issues ranging from global poverty to climate change to HIV. Caty was an invited juror for the 2014 and 2015 international BRITDOC Documentary Impact Awards. Previously, she was Senior Vice President in the Social Impact practice group at FleishmanHillard International Communications; a longtime collaborator with legendary TV producer and philanthropist/activist Norman Lear; Program Officer in the Kaiser Family Foundation's Entertainment Media & Public Health program; Project Director at the Center for Media Education; and Fellow in civic journalism at The Philadelphia Inquirer, funded by the Pew Charitable Trusts.
 Caty holds a master's degree in Communication from the University of Pennsylvania (The Annenberg School for Communication), and an undergraduate degree in Communication Studies (summa cum laude, In Honors, Phi Beta Kappa) from Virginia Tech. She has completed coursework toward the MFA in Film Production from the University of Southern California School of Cinema-Television.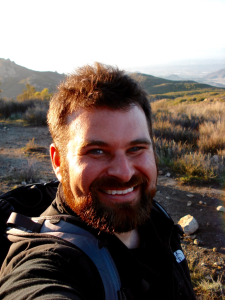 David Eisenberg 
Associate Director of Production and a Supervising Producer for ITVS, David leads the team that manages projects currently in production through ITVS's co-production initiatives for longform documentary, including Open Call.  Prior to taking his position at ITVS, David worked as both a Producer and Editor of independent documentary projects for broadcast on channels such as National Geographic, TLC, and PBS in addition to serving as the in-house Video Producer for Tesla Motors in Palo Alto, CA.